Can I just say, when I first heard about Riri's new makeup line, I was JUICED!
Not only is it a makeup line created by one of the baddest singers in the game, but it's a makeup line made for us. Finally, someone came out with a makeup line for POC. It only makes sense that the person to help break down the barrier within the beauty industry would be Rihanna.
Fenty Beauty has over 40 shades of foundation, is cruelty - free, paraben - free, and most of their products are vegan friendly.
I AM. LIVING. FOR . IT.
With that being said, Fenty Beauty took all of my coins.
I ended up going to two different Sephora locations since my foundation was completely sold out. Shout out to the Sephora located in SF's Marina District for still having some items in stock.
Luckily, I was able to get my hands on the Pro Filt'r Foundation, 4 Match Stix , and one of Killawatt Freestyle Highlighters. For all of the items, my total was around $150.
Not too bad for a Sephora run.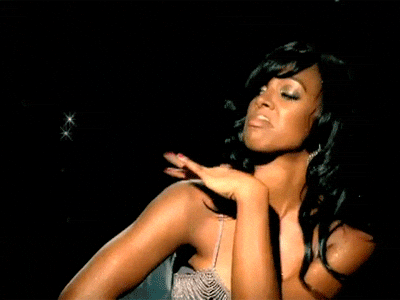 As the great Rupaul would say…
The time has come... to test the products out!
Pro Filt'r Foundation
I purchased the Pro Filtr Foundation in the color 340. I like the packaging for the foundation; Super sleek and simple. The glass is similar to the Nars Sheer Glow bottle in a sense. The cylinder shaped bottle is pretty sturdy and most likely wouldn't break if I happened to drop it.
I first swatched the foundation and it has a nice consistency. It feels pretty lightweight and isn't super thick like most full coverage foundations. You can easily build up without it looking to cakey.
I've seen a few reviews on the foundation and one takeaway that stuck with me was the foundation dries rapidly. I decided to apply it to only half of my face and then blend it out. Sure enough, it dried pretty quickly. I was a little nervous that the other half of my face would look off since the other side already dried. However, it blended out pretty nice.
The foundation gives a flawless satin finish. This foundation is similar to the Makeup Forever HD Foundation. It covers up all of your flaws, but still gives you a natural looking finish. As the day went on, I noticed it does oxidize but not as much as other foundations I use. This is officially one of my go to foundations and works for an everyday makeup look.
Match Stix
I bought the Match Stix Trio (Caramel, Truffle & Rum) and bought Sinamon on the side. I heard so many good things about Sinamon so I had to purchase it.
Top to bottom : Caramel, Rum, Sinamon, Truffle
Caramel is supposed to be used as a concealer. In my opinion, I feel like caramel is way too dark to be used as a concealer. I applied it to my face and I literally couldn't tell the difference between my foundation and the concealer. That's how close in color they are.
Rum is probably my favorite out of the Match Stix trio. This color can not only be used as a highlighter, but could also pass as a blush as well. (it's similar to Love Joy by Mac) I would even use it as an eyeshadow color. Yes, it's that universal and its giving me life.
Sinamon definitely lived up to the hype. Again, it's such a versatile color where I could use it to do a monochromatic look. Anyone that knows me can attest that shimmers are my thing. Sinamon is one of those colors that you can build up and gives a subtle shine.
And then, there's Truffle. Truffle is used as a contour. Right now, contour sticks are trending. With that being said, I have purchased a million contour sticks and have been dissatisfied. Whether it's due to streaking, not enough coverage, etc. I am very picky with contour sticks because I like a deep contour. I have round cheeks, so that natural contour is non existent.
Let me tell you…. This contour stick gets the job done. It doesn't feel chalky at all. It glides on like butter. The consistency runs the same. There's no streaks when applying the contour stick. Ladies and gents. NO STREAKS when applying it.
Hands down one of my favorite contour products thus far.
Killawatt Freestyle Highlighter
Last but not least, The Killawatt Freestyle Highlighter! Highlighters have also been trending. I swear I have a million highlighters from every brand known to man. From Anastasia Beverly Hills to Benefit Cosmetics, I have them all. So I decided it would be best if I didn't purchase all 6 of the highlighters. I ended up purchasing Mean Money / Hu$tla Baby.
Top to bottom: Hu$tla Baby, Mean Money
To be honest, it's not my favorite combo.
Hu$tla Baby is gorgeous. The shimmer is amazing and a little goes a long way. However, Mean Money barely shows up on me. Even building it up, it still is a subtle highlight on me. I'm pretty heavy handed when it comes to my highlight, so this is a pass for me. I'll be sticking to Hu$tla Baby.
Overall, I love the collection. With the exception of the highlighter duo, everything seemed super pigmented and can be applied easily. The only major drawback is that I wish I could've mix and matched the Match Stix Trio. I would love to swap out the concealer since it's a little dark for me. Online, you are able to customize the Match Stix. Unfortunately, you aren't able to do the same at Sephora online or in stores.
The items that I did purchase snatched my edges. Rihanna did an amazing job with this collection and I'm excited to purchase her holiday line. By the end of the year, I'm sure my edges will be non existent.
#makeup #makeuphaul #fenty #rihanna #haul #foundation #highlighter