Fashionista on a Budget: Spring Fashion Challenge
Spring is the season filled with floral prints, pastel colors, and boho jewelry. It's that time of year when music festivals are in full force, along with weekend brunches with bottomless mimosas. Well… that's year round when you live in California.
Speaking of bottomless mimosas!
I was able to meet the lovely Ladora at the @walnutcreeksocialites Spring Social, held at ThredUp about a month ago. Walnut Creek Socialites is a company founded by @danethadoe, CEO of the blog #MoneyandMimosas.
Ladora is a breath of fresh air and is super sweet. We hit it off right away.
Our blogging style is similar, in a sense where we love to provide fashion and beauty tips for POC and on a budget.
We thought that it would be fun to create two different spring time looks that are fashion forward and affordable;
Thus, our Spring Fashion Challenge was created!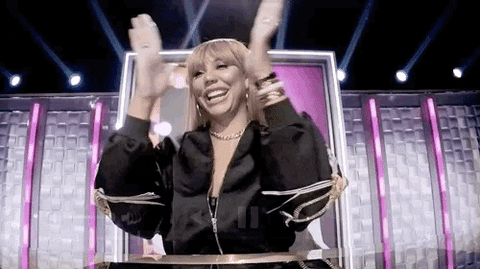 Challenge Requirements:
Floral print incorporated somewhere in the outfit

Pastel color (s) is a must

Needs to have a layering piece

Minimum of two accessories (clutch, purse, jewelry)
Budget: $50.00
At first, I was a little worried. I wasn't sure I was able to create a head to toe outfit with accessories, all under $50.00, but I'm always down to take on a challenge.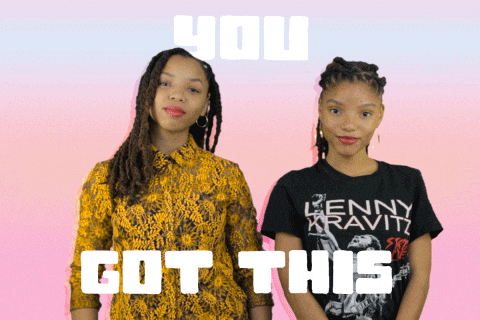 After scoping online and in store promotions, I came up with a bougie, yet affordable, brunch / bridal shower/ stepford wife outfit.
(Top: Amazon Fashion - $7.99 ; Skirt: Amazon Fashion - $15.99 Shoes: Charlotte Russe - $5.99)
(Necklace: Charlotte Russe -$5.00)
(Crossbody: Forever 21 -$17.00)
So, let's see how I did in terms of staying in the budget.
Top = $7.99
Skirt = $15.99
Shoes = $5.99
Necklace = $5.00
Crossbody =$17.00
Total: $51.97
So obviously I went over budget.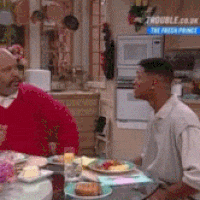 But, I will say, only going over by $1.97 aint bad at all.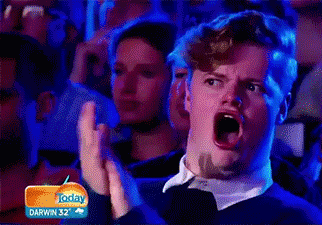 With that being said….
Meet Ladora
Can you tell me a little bit about yourself and why you started your blog?
When I was in high school and even in college, I was so unsure of myself. I would constantly doubt myself and put off things waiting for the "perfect time." About two years ago, I start my blog as part of "Operation: Who is LaDora?" Slowly I have been finding my voice and exploring what it means to get in really be comfortable with myself and my journey.
(Necklace: Forever 21 -$5.90 ; Top: American One - $7.00 ; Jacket: Forever 21 - $24.00 ; Pants: Burlington Coat Factory - $9.99 ; Shoes: DSW - $34.00)
How does your outfit choice today reflect your style?
I really like to pair basic pieces with prints or mix and match textures. The pink top and the jean jacket are simple pieces that can be worn in spring and summer. However, I think the printed jogger really make the outfit special because it ties everything together.
What is your favorite brunch spots in the Bay Area?
I know that this place is not super cute and trendy, but I love to go to Nations. They have amazing pancakes and you can order food to share with two or more people.
What are your go-to pieces for transitioning from Spring to Summer?
Currently, I find myself reaching for cropped high-waist jeans and joggers. With those, I can get those crop tops out the back of the closet, but not show too much skin. While it is warming up, this volatile Bay Area spring weather will have me freeze to death without proper layers.
Who inspires your style at the moment?
I am really inspired by brands like PrettyLittleThing (@prettylittlething) and Naked Wardrobe(@nakedwardrobe). Those two Instagram feeds currently inspire many of my outfit choices because I enjoy simple pieces that are also sexy.
P.S. she went a little over budget too.
Overall, it was lowkey hard coming up with head to toe outfits with such a small budget. But we made it work! Kind of.
*Shrugs*
Before you go, what are some of your go - to items for Spring? I would love to see you take take on the challenge too! Come up with an affordable spring time look and make sure to tag us as well.
Good luck & thanks for reading!
Check out my perspective on the challenge and Spring fashion on Ladora's blog!
#spring #fashion #springfashion #fashionchallenge #springchallenge #challenge #springfashionchallenge #clothes #floral #pastel #skirt #top #budget #budgetfriendly #fashionista #blog #blackblogger #bloggers